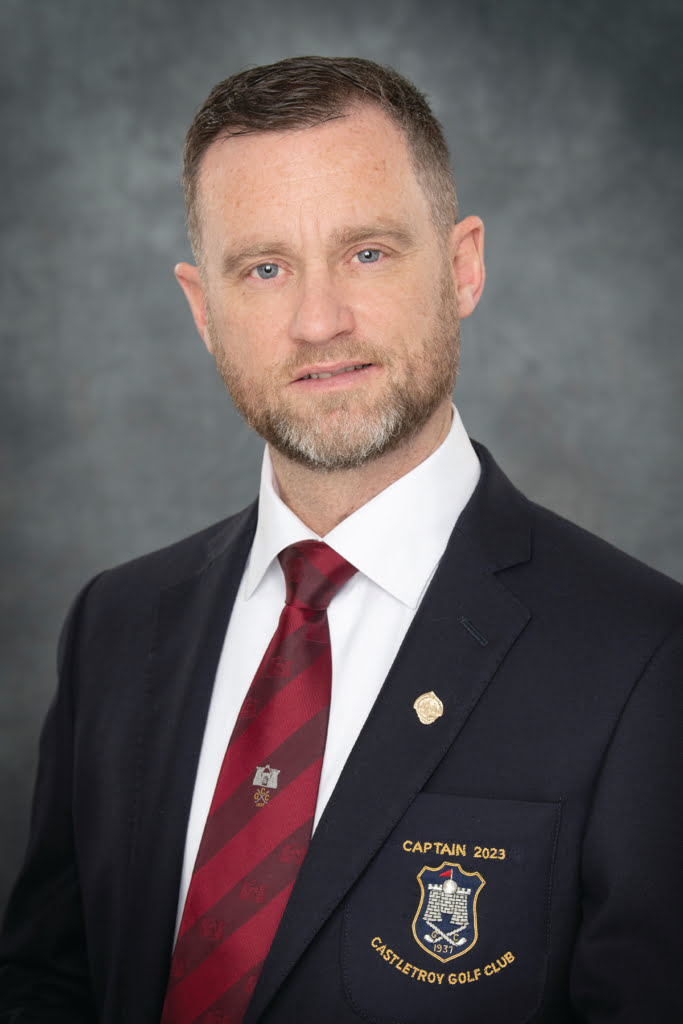 As Captains for 2023, we are honoured to represent Castletroy Golf Club in the year ahead.
Established in 1937, our great parkland golf course is arguably one of the finest in the country and with a choice of five tees to play from, offers all golfers a true test. We are very proud of our course which is always presented in immaculate playing condition throughout the year, thanks to our highly skilled ground staff team who continuously strive for improvements.
We hope members and visitors alike enjoy all the services and facilities available in Castletroy. Our Pro Shop provides for all golfers' needs. There you will find the latest equipment and can avail of lessons or club fitting in the swing room. You can relax after your round in Gihan's Eatery, enjoying a meal from his appetising menu and drinks from the bar.
None of this would be possible without our staff who work tirelessly both on and off the course and the volunteers who serve on various committees, sub-committees, and groups, giving of their time unsparingly. We would like to thank you all.
We are delighted to say that both Men's & Women's clubs will have a full golfing calendar in the year ahead. We would also like to take this opportunity to say thank you to all of our sponsors for your generosity and long and continued support. You are a key ingredient in enabling us to run our golfing season successfully.
We look forward to representing our great club and welcoming both members and guests on the fairways and in the clubhouse throughout 2023.
All the best for the coming year.
Mary McCarthy & Derek Sheahan
Captains 2023