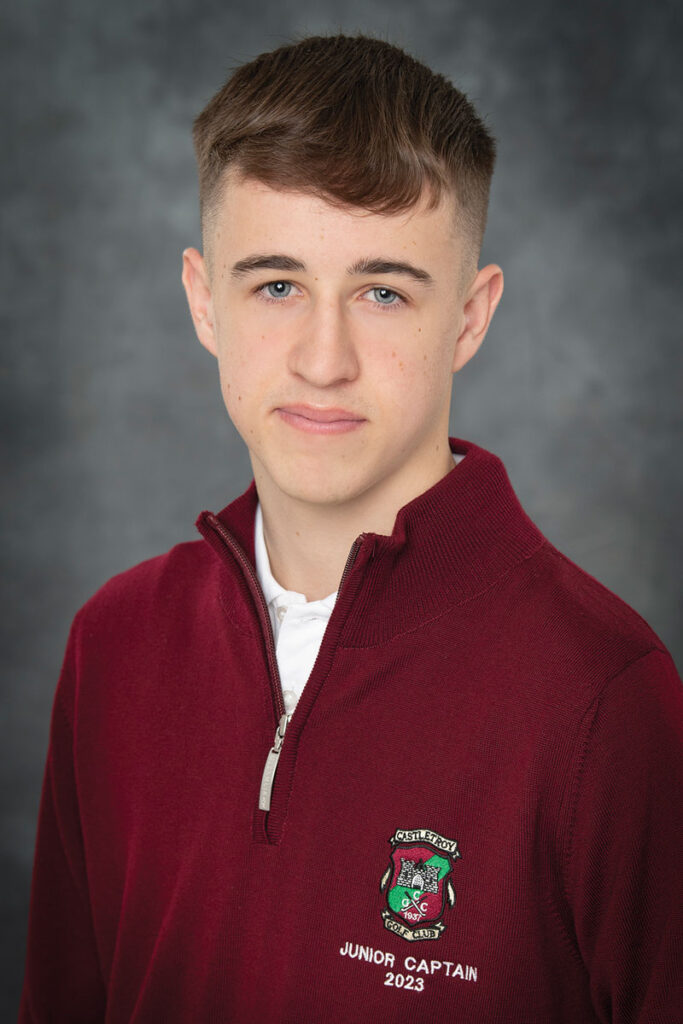 My name is Sadhbh Bullock. I currently play off a handicap of 6.4.
I joined Castletroy in 2018 and love being a member. I feel very honoured to be chosen as junior captain for 2023 and am really looking forward to playing in as many competitions as I can. I enjoyed helping out with short course golf for juniors last year and hope to be able to do so again in 2023. It's great to see so many new junior members joining the club.
I would like to thank Aisling and Dennis for all the support they give the juniors, making Castletroy such a great place to play.
My name is Darragh Humphreys. I am currently 17 years old and I joined Castletroy Golf club in 2013 when I was 8 years of age.
We are fortunate in Castletroy to have great management/mentors and coaching. In 2021 I was on the Junior Foursomes all Ireland winning team and also on the Fred Daly team that made it to the Munster final losing to Killarney. I was very fortunate to be a part of last year's Junior Cup panel that lost to a strong Castle team from Dublin who won the competition outright. I am currently playing off a handicap of 4, having been as low as 2.
I am honoured to be this year's junior captain and I thank everyone for their support. I am looking forward to the summer playing golf with friends and especially playing team competitions such as Fred Daly, and Junior Foursomes. My ambition is to make the Senior Cup and Barton Shield teams and I sincerely hope we can bring some silverware back to Castletroy.